r3dux | November 11, 2010
Mystify is the name of that screensaver on Windows. No, not the one with the pipes or the 3D text one – the other one. The one with the bouncing lines. You've got it.
Since I created some simplified OpenGL/GLFW 2D basecode yesterday and introduced it to my diploma multimedia class today, I thought I'd set them a task: to replicate this astonishing technological feat of graphical programming, only better! Like the billion dollar man version of it! In an hour!
And while they were doing their version I did mine, which looks like this…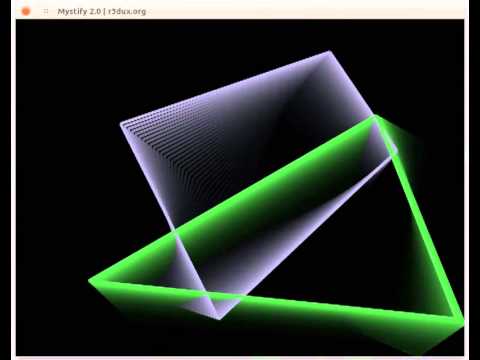 Yup, that'll be the mystify screensaver then.. =P
Full source code after the break for those who fancy a peak under the hood…